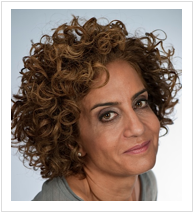 SILVINA – Senior Director – Strategy & Insights
Sivina began her Marketing Research Career in 1991 in Argentina working for British American Tobacco (BAT). Throughout two decades, she has acquired experience in diverse markets conducting studies in virtually every industry. She was responsible for the market research departments of Clarin Newspaper, Kraft Foods, and Danone in Argentina. Throughout her career she has designed and analyzed hundreds of quantitative and qualitative studies in Latin America. She is extremely skilled in extrapolating valuable insights from the most complex and seemingly confusing projects.
Silvina received her degree in Statistics in 1989 from the Universidad Nacional de Rosario. Immediately after this, she went on to pursue post graduate work and has a Master's Degree in Biometrics from UBA-Inta. In 1997, she obtained her second post graduate degree; Master in Business Administration from CEMA.