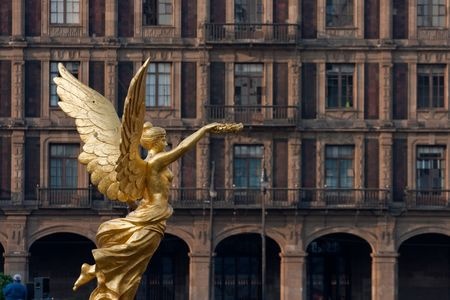 Mexico City, The Economic Capital of Latin America
Mr. Narcís de las Carreras, Comercial Director of Gas Natural México, said that headquarters of local and international corporations are located in Mexico City and is also similiar for the financial industry.
Many multinationals are settling in Mexico due to its proximity and good communications by air with Central America and the Caribbean. High socio economic levels have very good schools for their children, country clubs, gyms, spas, shopping malls, cinemas, theatres, etc. and towns inside de city such as San Ángel, Tlalpan or Coyoacan.
The metropolitan area has 25 million inhabitants that represent 20% of the total population of México. The city was responsible for generating 15.8% of Mexico's Gross Domestic Product and the metropolitan area accounted for about 22% of total national GDP. As a stand-alone country, in 2013, Mexico City would be the fifth-largest economy in Latin America—five times as large as Costa Rica's and about the same size as Peru's.
Because of the reasons above, 1,088 fortunes have their residency in Mexico City, and in 10 years this number will grow up to 1,431, a 32% more.
http://www.expansion.com/2014/08/08/directivos/1407523417.html