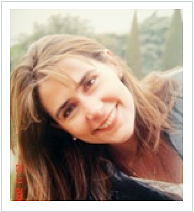 MAYELA – QUALITATIVE DIRECTOR
Mayela has been in the Latin Field (formerly Improdir) family for twenty years. She is an outstanding Qualitative Project Director and moderator with the know-how to design and execute qualitative projects with any target. She has headed hundreds of qualitative projects with some of the most important international clients including top American and European research firms and many Fortune 500 companies. Some of the clients she has worked with include: Amex, Visa, Colgate, Procter & Gamble, BBC London, Banamex/Citibank, HSBC, Fisher-Price, Abbott, Pfizer, Boehringer Ingelheim, Crayola, Mattel, and Hasbro among others.
She has a BA in Business and a Master's Degree in Marketing. She also has advanced her education in qualitative studies in the U.S. Throughout the years many of our international clients keep asking to work with her due to her high attention to detail and superb moderating skills.